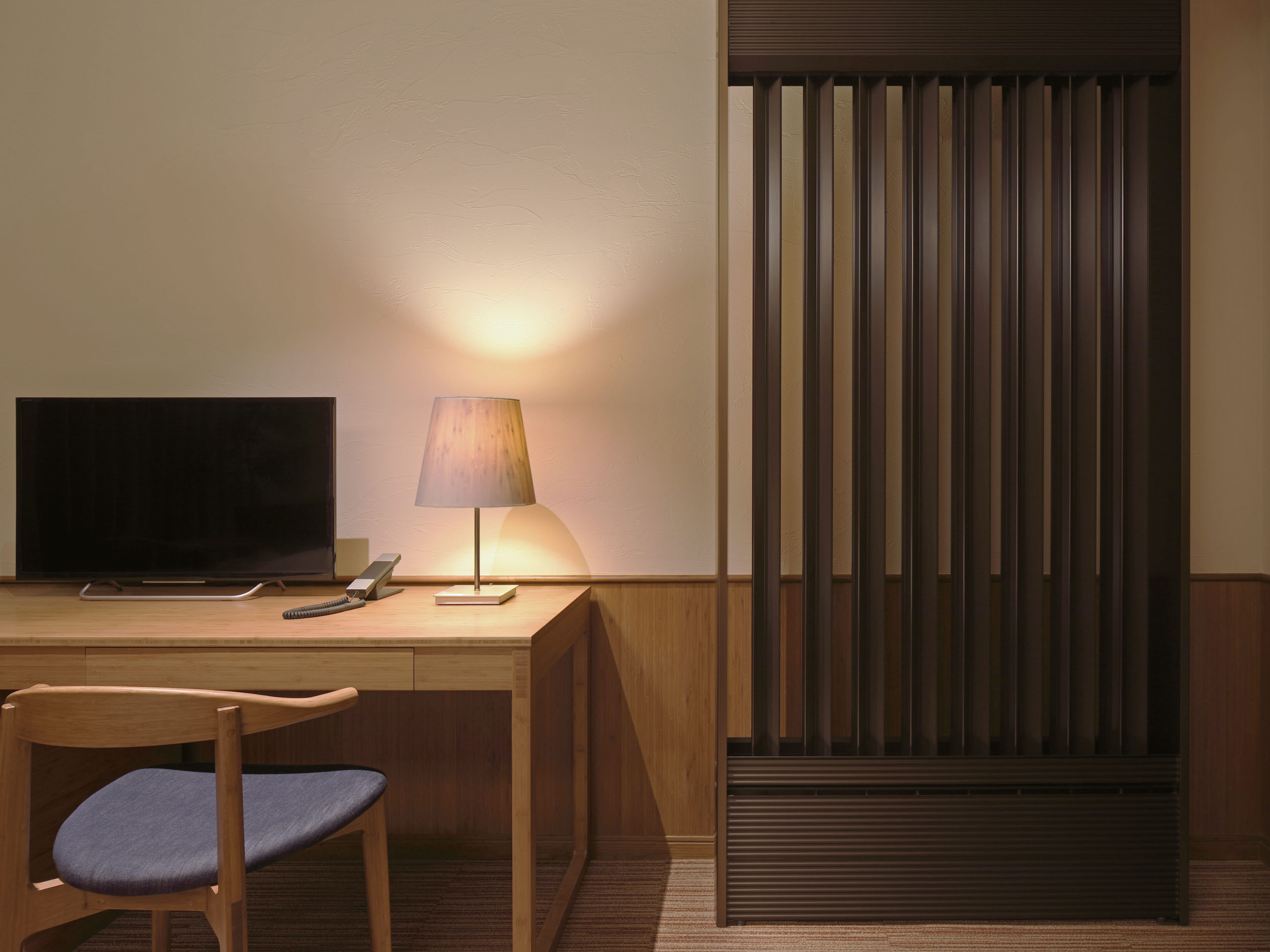 IN MY LAST ARTICLE, I TOLD YOU ABOUT OUR COMMITMENT TO "SLEEP" FROM THE PERSPECTIVE OF A BED. THIS TIME, I WILL TALK ABOUT THE AIR CONDITIONING, WHICH IS THE BIGGEST FEATURE OF GREATMORNING. TO TELL YOU THE TRUTH, GREATMORNING DOES NOT USE AIR CONDITIONING AT ALL. IN FACT, GREATMORNING DOES NOT USE ANY AIR CONDITIONER AT ALL, BUT USES A RADIANT HEATING AND COOLING SYSTEM CALLED "F-CON". WE HAVE COMPLETED THE FIRST AIR-CONDITIONED HOTEL IN JAPAN. ISN'T IT COLD IN WINTER? DO YOU HAVE HEATED FLOORS? 'ISN'T IT HOT IN THE SUMMER? ISN'T IT GLOOMY? WHAT DO YOU HEAR? WE PROVIDE YOU WITH THE BEST POSSIBLE SLEEP IN A SPACE THAT IS COMFORTABLE ALL YEAR ROUND. WHY DOES AN AIR CONDITIONER-LESS ENVIRONMENT LEAD TO A GOOD NIGHT'S SLEEP? IT HAS TO DO WITH THREE "NO'S".
1. Absence of temperature irregularity
Air conditioners regulate the temperature of a space by blowing air, so wind is always generated. Naturally, the temperature will be different between the place where the wind hits directly and the place where it does not, and the temperature will be uneven.
2. Absence of noise
Since there is no air flow, there is no sound generated by the air conditioning. There are also experimental results that show that in an environment without the sound of air conditioning blasts, you will be in a relaxed state where alpha waves are generated. This has a significant effect on the quality of sleep.
3. Absence of dust
EVEN THE CLEANEST ROOM HAS MORE OR LESS DUST IN IT. IF THE WIND DOESN'T GENERATE IT, THE DUST WON'T FLY AROUND AS LONG AS PEOPLE DON'T MOVE AROUND. ALLERGY SUFFERERS IN PARTICULAR ARE BOTHERED BY EVEN THE SMALLEST DUST PARTICLES, SO WE PROVIDE A SPACE THAT IS GENTLE ON THE BODY AND THE "WINDLESS SPACE" IS THE KEY TO A GOOD NIGHT'S SLEEP. A "WINDLESS SPACE" LEADS TO A GOOD NIGHT'S SLEEP. MANY PEOPLE THINK THAT NOT HAVING AN AIR CONDITIONER MAKES THEM UNEASY. ONCE YOU EXPERIENCE GREATMORNING, THE "ABSENCE" OF AIR CONDITIONING BECOMES THE NORM. MAYBE! BY ALL MEANS, YOU ARE WELCOME TO JOIN THE AIR-CONDITIONED

F-CON

EXPERIENCE THE GREAT MORNING IN A "REAL" ENVIRONMENT.