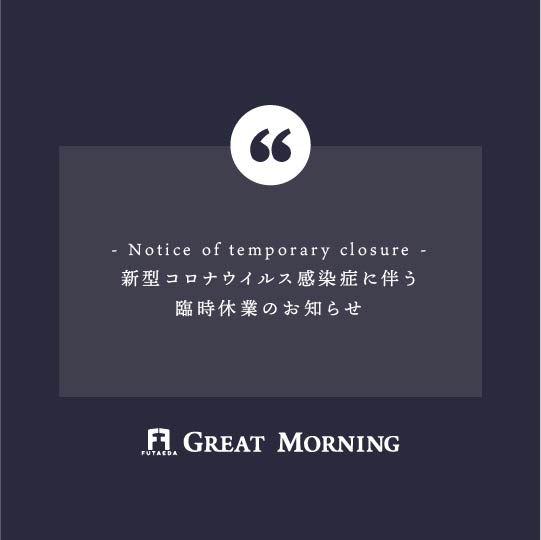 In order to prevent the spread of infection by the new Corona, and to ensure the safety of our customers and staff, we
We will be closed from April 7th to May 7th.
Reservations made after the 5th and 7th will be accepted due to reservation restrictions and service changes.
Please note that we reserve the right to make sudden changes to our business activities in accordance with circumstances.
During this period, we will be preparing to provide higher quality services to our customers.
【Temporary Closure Notice】.
HOTEL GREATMORNING will be temporarily closed from April 7th to May 7th.
We appreciate your understanding and apologize for any inconvenience this may cause.